Jauz is very disappointed with his fans
Posted in February 14, 2016 by Jonathan Villicaña
Jauz is one of the most promising new talents in the EDM scene. He has all the support from his mentor Skrillex and there is a strong theory that suggest that he is the real Marshmello. What do you think?
Anyway, it seems that Jauz does not like when his fans go to this shows and they are busy recording everything with their phones instead of actually enjoying the show. So, here are a few words dedicated to them:
So now you know, avoid being one of these fans and try to enjoy the moment!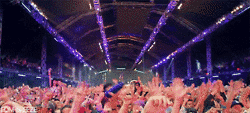 Comments
[fbcomments]